Rickrolling With the WWE
June 16, 2008 2:02 PM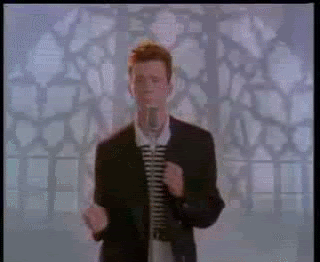 As much as we all either really love or really hate the whole "Rickroll" phenomenon, it's nice to see Rick Astley make an appearance outside of the Internet realm in the most unexpected place possible: the wrestling ring.
For those unfamiliar (and if you're on the Internet and unaware of Rickrolling, that may be an oxymoron), Rickrolling involves giving out bogus links to a video of Mr. Astley's 1980s hit record, "Never Gonna Give You Up."
The WWE kicked off its Million Dollar Mania last Monday, with WWE Chairman Vince McMahon calling up winners live during USA's "Monday Night Raw." Mr. McMahon's first call hits a stumbling block in the form of "Never Gonna Give You Up." (After the jump...skip ahead to the 11-minute mark).


Mr. McMahon must not have been acquainted with the idea of Ringback tones, as he almost hangs up twice on the $200,000 winner, Daniel Crummett, 24, from Twentynine Palms, Calif.
Of course, you can play along at home by calling 973-409-3327.

— Andrew Krukowski